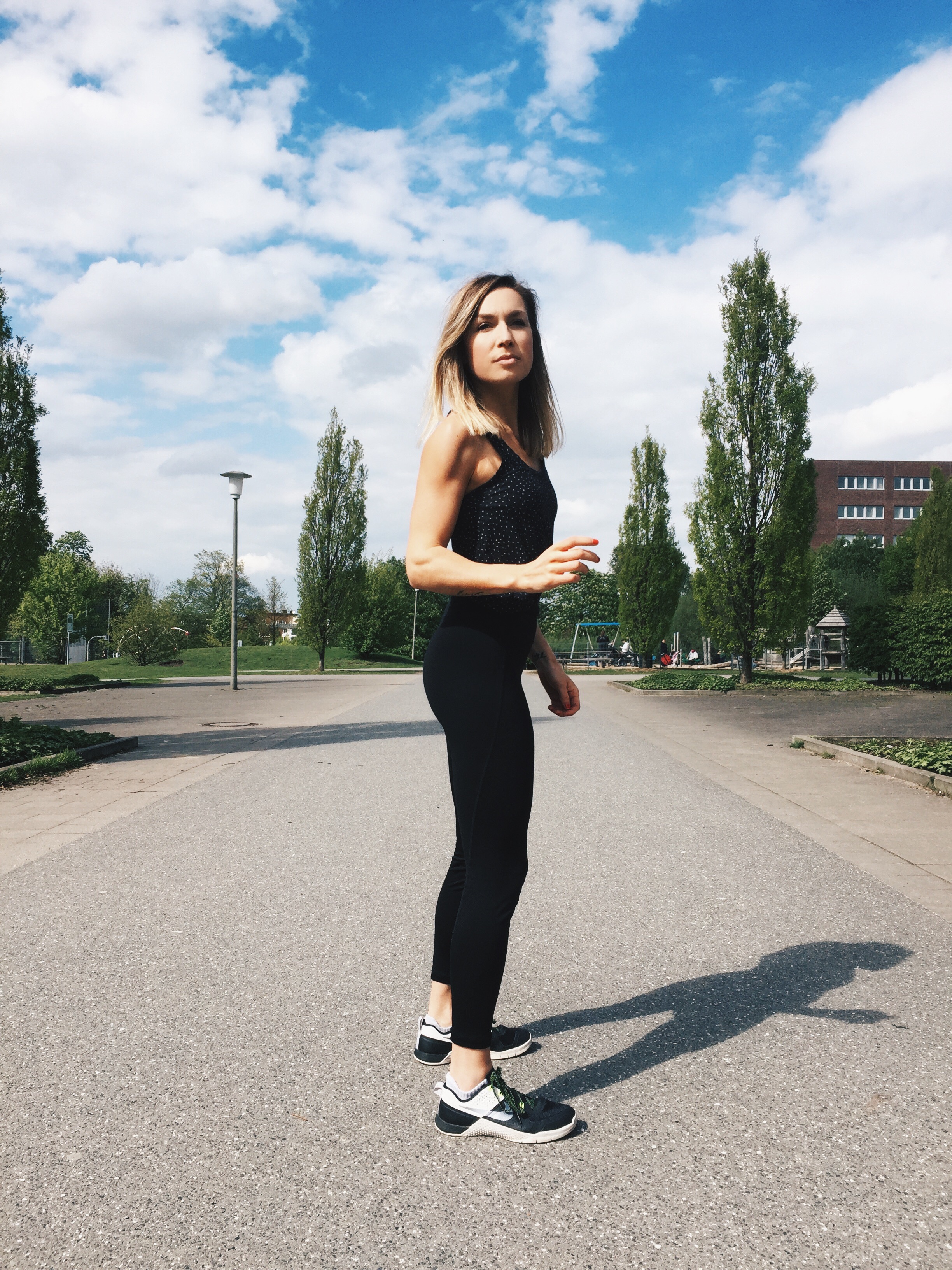 Auch ich habe sie momentan nicht wie mir lieb wäre, aber dank guter Planung, notwendiger Kompromisse und der richtigen Einstellung finde ich sie: Zeit zum Trainieren. Stressige Phasen, never ending To-Do-Listen und das Gefühl, nicht zur Ruhe kommen zu können. My life right now. Auch ich wollte schon vor einigen Wochen mit einem neuen strength program beginnen. Da ein solches Programm aber nicht nur zeitlich, sondern auch mental einiges von einem abverlangt und man nicht "mal eben so ein Workout reinsqueezen kann" ohne psychisch dafür ready zu sein, habe ich den Startschuss bewusst auf nach der Abgabe meiner Masterarbeit gelegt.Wie ich derzeit stattdessen trainiere? Von der Intensität etwas geringer (weniger Gewicht), dafür mehr Wiederholungen, kürzere Pausen, sodass ich max. 50 Minuten (inkl. Warm Up) im Gym bin. Auch habe ich in den letzten Wochen des öfteren mal wieder meine Laufsneakers rausgeholt und 2-3 Mal die Woche entweder einen lockeren, mittellangen Run oder eine kurze Intervalleinheit mit anschließendem Outdoor-HIT-Workout absolviert. So befreiend, wenn man sich über so viele Wochen mit nur einem Thema beschäftigt und quasi an seinen Schreibtisch gefesselt ist. Wie ein solches Outdoor-Training bei mir aussieht und damit Ihr eine Anregung bekommt, wie man trotz geringer Zeit (und Kopf für nichts) ein kurzes, knackiges Workout einbauen kann, erfahrt Ihr in diesem Post.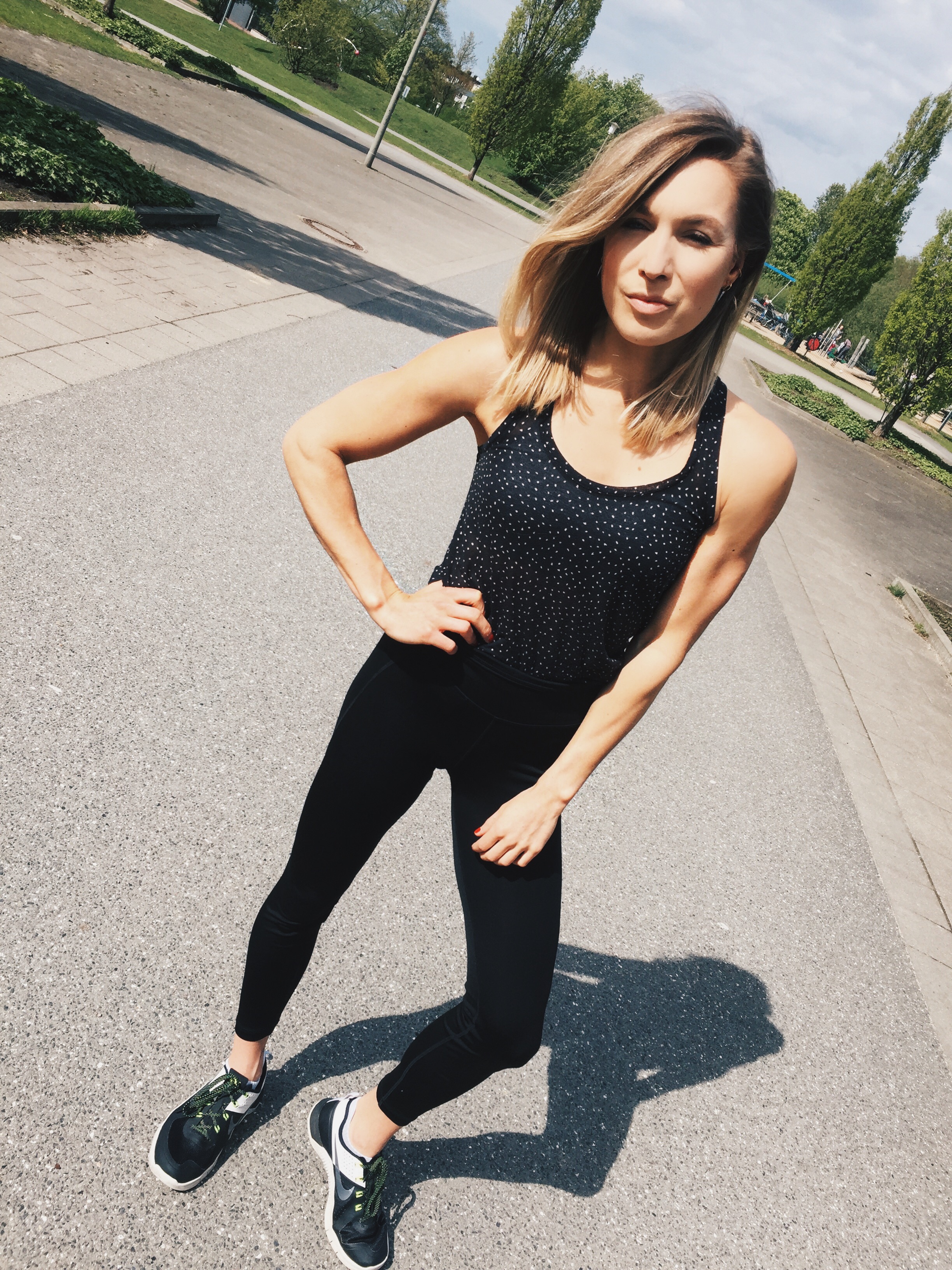 WORKOUT 1: Sprints 
Warum Up: 15 Minuten locker Laufen
30 Sekunden GO | 60 Sekunden REST 
10 x wiederholen und zum Schluss nochmal 30 Sekunden Vollgas geben 
WORKOUT 2: Burpee Fun 
Warm Up: 15 Minuten locker laufen
For Time:
10 Burpees – 1 Inch Worm to Push Up
9 Burpees – 2 Inch Worm to Push Up
8 Burpees – 3 Inch Worm to Push Up
…
1 Burpee – 10 Inch Worm to Push Up
WORKOUT 3: Jumpin' Fun
Warm Up: 15 Minuten locker Laufen
5 Runden (15 Sekunden Pause nach einer Runde):
60 Sekunden Jump Rope 
60 Sekunden Box Jumps (z.B. auf eine Parkbank) 
60 Sekunden Mountain Climbers 
I am Marie. Marketeer, Personal Trainer and Online Coach and just really passionate about creating healthy recipes and moving my body either during a spicy workout, nice run or a sassy hip hop dance through my apartment.  
If you want to see more of what I am up to (or see me dance lol), feel free to follow me on Instagram. 
Want to get in touch with me? Just drop me a message.