Hi there, I am Marie.
Personal Trainer and Online Coach.
"If it doesn't challenge you, it won't change you."
Fitness to me is so much more than a sweat session in the gym. More than anything it is my passion, my "go-to-feel-good", which not only allows me to cope with whatever life throws with me but also let me thrive from it.
Regardless of any sort of aesthetic goal, fitness to me also means discovering, improving but mostly appreciating our bodies' physical and mental capabilities. Our bodies are the one thing that we live in with every second of our lives. They are our constant home, our own little power house, and are therefore so worthy of protection and cherishment. 
Ever since I can remember exercising has been a part of my life: After many successful years in competitive gymnastics and tennis, I have found my passion in strength training just a couple of years ago. It helped me push through difficult times. Lifting heavy lifted me up and allowed me to develop not only physical but most importantly mental strength.  
For that reason, exercising has become such an important and indispensable role in my life, which I was gladly able to turn into part of my career: I became a Certified Personal Trainer in the summer of 2015 and right after moved to New York, where I provided 1:1 fitness coaching as well as nutrition counseling. Next to expanding my knowledge in powerlifting and functional training, I was further able to make my first experiences in Crossfit. 
I truly believe that when we commit to our health, we also take control of every other aspect of our lives. It is a challenging, yet such a rewarding and truly beautiful experience, that I want to share within my work as a Personal Trainer and in doing so help others on their way towards a healthier lifestyle.  
Life is so full of adventure – so, let me infect you with my passion and enthusiasm around both nutrition and fitness, my urge to empower people to make positive changes in their life and let's get you started on this new and exciting expedition.  
Sweat Society
online sessions
sweat society online sessions
Accompanied by nice hip hop beats, you complete a full body workout consisting of functional bodyweight movements. Whether you are a beginner or an intermediate, every fitness level is welcome as all movements can be adjusted to meet your individual abilities. 
WHAT TO EXPECT:
Marie will guide you through a full body live workout via Skype video. 

No equipment needed.

All levels are welcome, as all movements can be scaled and/or adjusted to your needs. 
WHEN:
WEDNESDAYS at 7.30PM

SUNDAYS at 10AM
HOW TO SIGN UP:
All SWEAT SOCIETY functional training online sessions will be held via Skype.
Sign up using the link below. You do not need to download Skype, but can also join via the desktop version. 
15 minutes before the session you will receive an email with the link to join the session via Skype.
Get ready, click on the link and join the live workout session.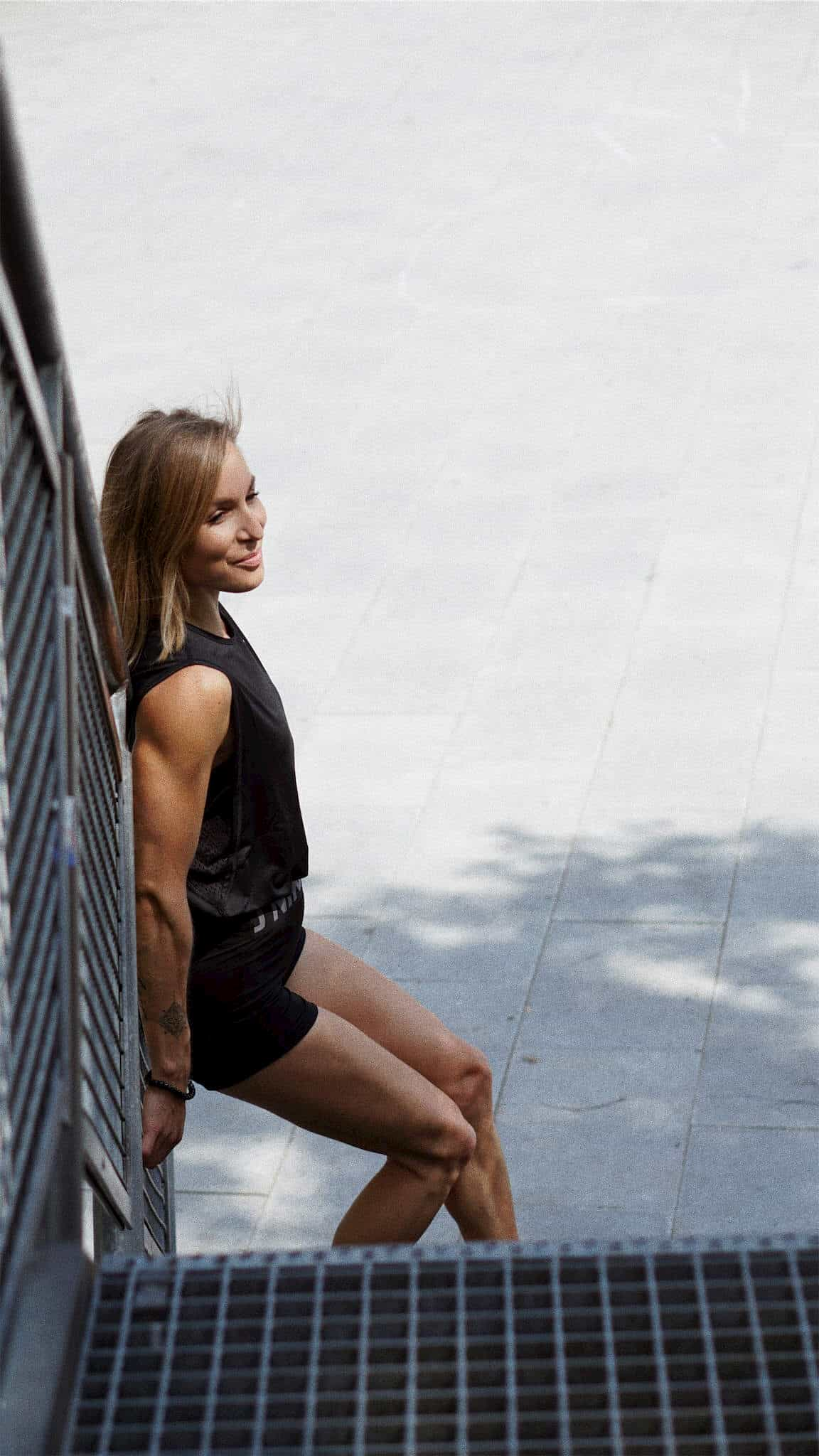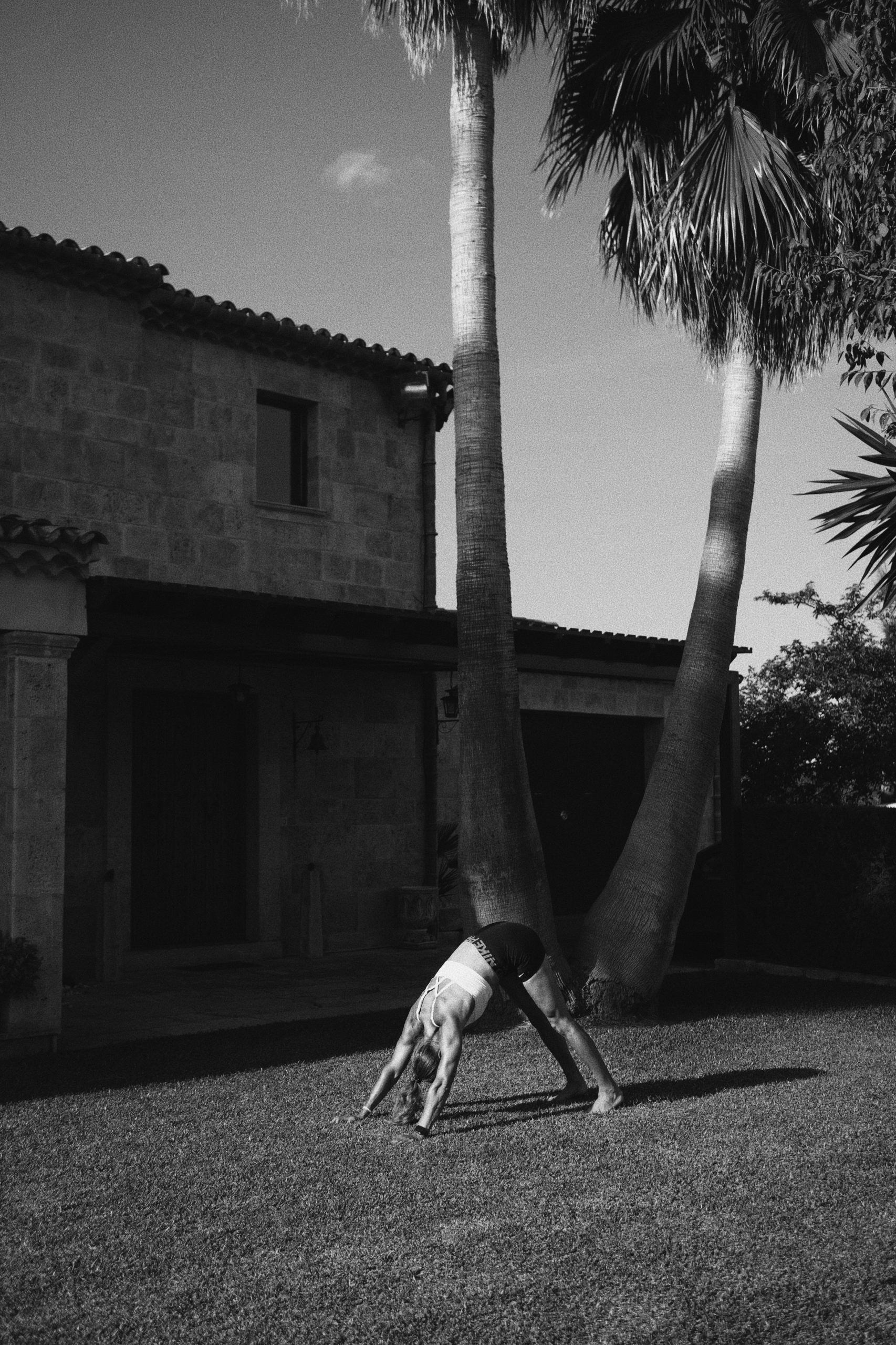 PERSONAL TRAINING SESSIONS IN HAMBURG
Train with me on a 1:1 base to receive direct feedback on your performance, useful hints to ensure the proper execution of exercises and in doing so preventing injuries. The training can either be done at one of Elbgym Hamburg's locations, at home or outdoors. 
INITIAL ASSESSMENT CALL
In an initial assessment call we get to know each other, define your goals as well as scope and intensity of the coaching program needed to reach that goal. We discuss your health and injury history, physical capabilities and training options available to you.
PERSONALIZED TRAINING AND/OR NUTRITION PROGRAM 
Based on the information provided above, you receive your personalized training program (and or nutrition plan) to progress you properly towards your goal.
WEEKLY CHECK-IN CALLS & SUPPORT 
In a weekly check-in call we review the past week, discuss your current status and, if necessary, make updates to your program to ensure you are progressing properly.